Dead in the Water.
A lack of cargo in the reefer market – both fresh & frozen – has kept tonnage lists long, and rates climbing down across the month of September, causing our in-house ISB Seafield Reefer index to plummet into the 800's, closing Wk 40 at a four-year low of 879 points.
Reefer Operators in the frozen trades have been scrolling the depths of their to-do lists during September, scrutinizing post-fixture tasks for the sheer lack of little else to do, other than the rare clamour for an openly quoted cargo – inevitably ending abruptly with several more dollars shaved off the freight and Charterers taking their preferred vessel from a lengthy list. Stalwarts GreenSea & Frigoship between them have fixed a startlingly low three vessels for loading in Dakhla/N'bou during weeks 36-40, with Independently-owned tonnage snapping up most of the slim-pickings as the open-tonnage list of Las Palmas – Mauritania hovered in the 10-15 vessel range consistently during the month. Faced with fewer trawlers in Moroccan waters as quota access for the Russian fleet remains to be finalised, the elusiveness of fish in Mauritanian waters left estimated cargo fixed to reefer vessels in Dakhla/Nouadhibou at little over 25,000mt in September – roughly one-third of the volume from Sept. 2019 (See Figure below highlighting Dakhla/Nbou volumes in Weeks 36-40 of 2018-20). With the last of the North Atlantic Mackerel being shipped into the Baltic (last Faroes-WAF fixture concluding in Wk36), and just a trickle of Dutch cargoes into Nigeria, tonnage has also slowly backed-up in the North, as cargoes in the frozen trades dried-up.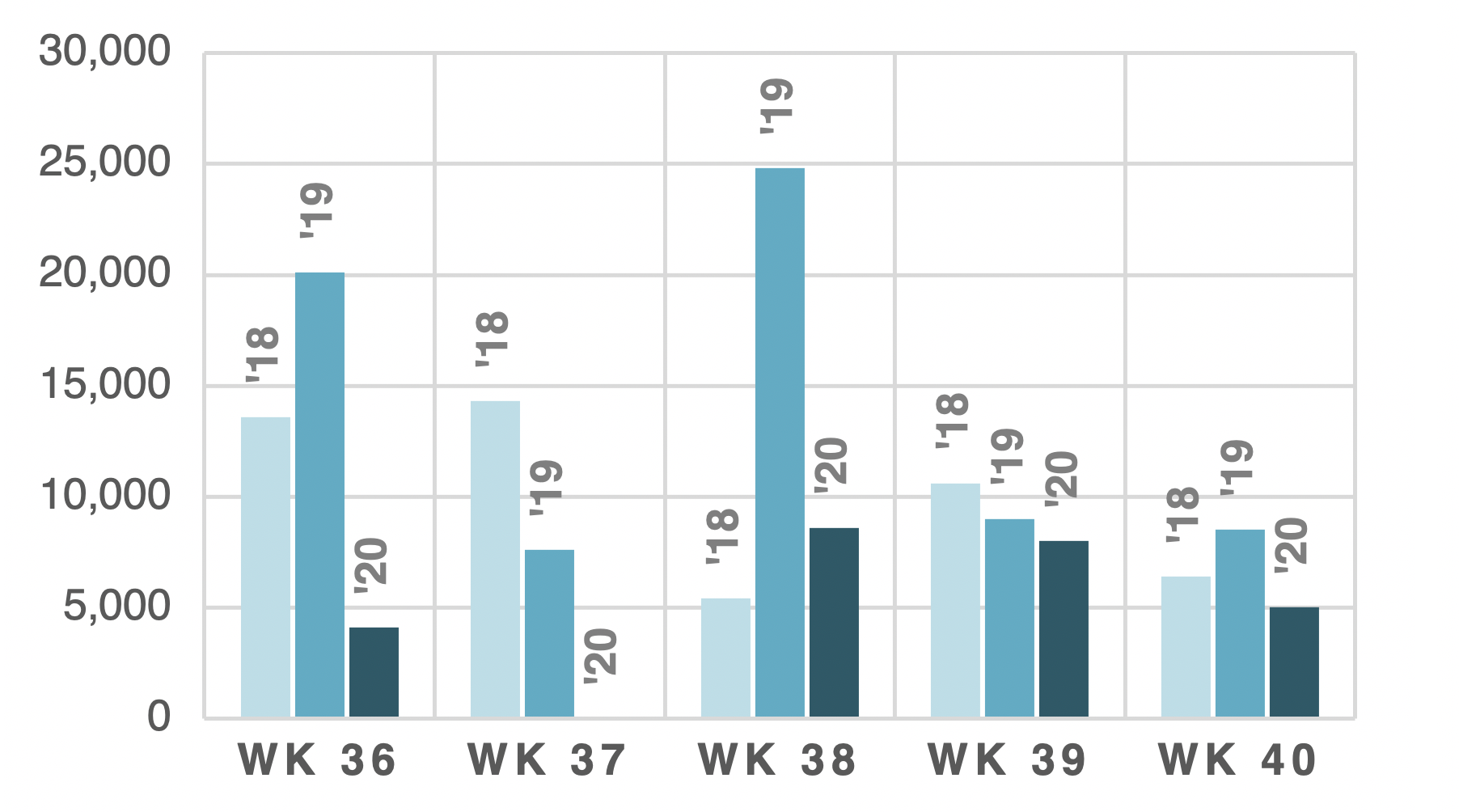 Outlook:
Operators of Reefer tonnage will be hoping that the Market has reached it's floor, as attention now shifts from Mauritania to the North Continent's seed potato season into North Africa, and the Moroccan citrus season into the US and Baltic, both commencing in the early weeks of October. These potato and citrus trades combining at the same time have in the past give the market a much needed shot of adrenalin after a lethargic summer's-end, however with several vessels seemingly already positioned for the first seed potato cargoes, and units spot exiting the Med ideally placed for Agadir, the initial effects over weeks 41 & 42 are expected to be subtle, with an over-tonnaged West African market likely to hold the market back in the short-term.
Select Fixtures from Wk 36-40: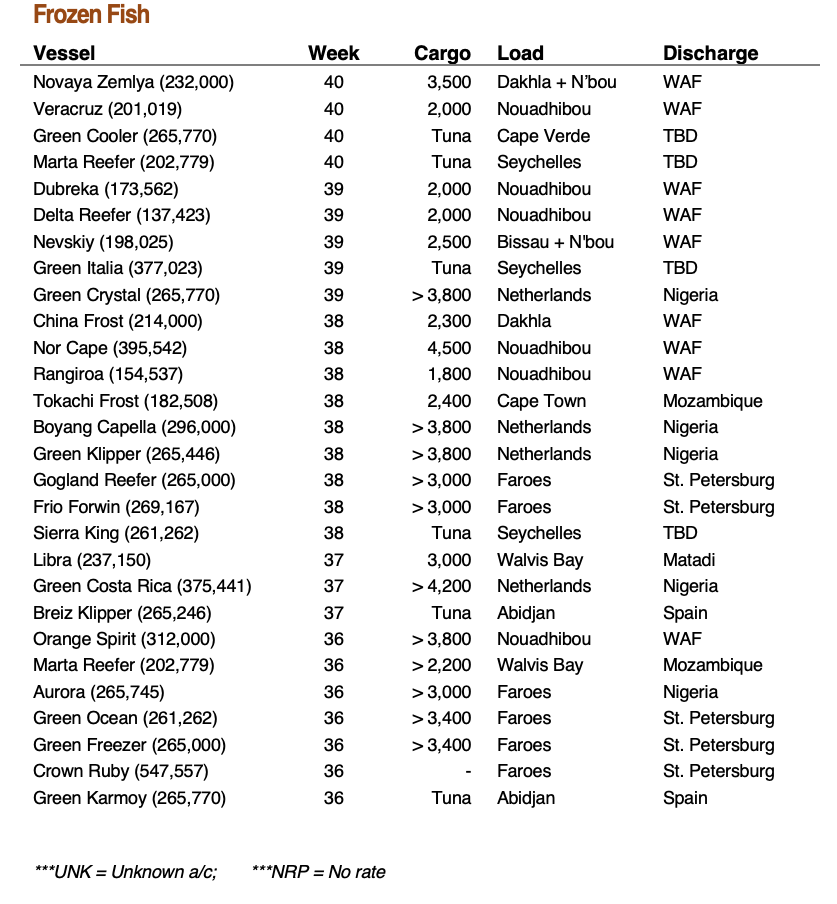 Seafield Reefer Index

270,000 cu.ft. TCE returns