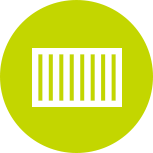 Containers
Container ships play a significant role in the shipping business, carrying high value cargoes of manufactured goods all over the world, accounting for more than 60% by value of global seaborne trade. Our focus is on small to medium size market 500-2000 teu vessel capacity both on short and longer charters.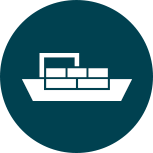 Dry Cargo
Dry Cargo chartering is the largest of the shipping markets.  It is also the most segmented and complex market involving more than three billion tonnes of cargo each year.  It includes the movement of ore, grain, coal, aggregates, fertilisers and break bulk commodities.  In Ireland, we transport over 25million tonnes of dry bulk cargo every year.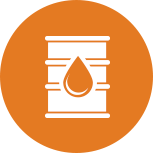 Deep Sea Tanker
Crude oil , petroleum and chemical products power our vehicles and planes, heat our homes, run our factories, and form the basis for the plastics that go into a vast range of consumer and industrial products.